Family and Children Session Options
General Session - Families, Children
Basic General Mini Session - $125 • 1 outfit • 10-15 edited proofs • all prints and products available for ordering through Studio Eleven
Deluxe Mini Session - $225 • 1 outfit • 10-15 edited proofs • lo-resolution digital files of all edited images with limited print release • prints and products available for ordering through Studio Eleven
Platinum Mini Session - $425 • 1 outfit • 10-15 edited proofs • hi-resolution digital files of all edited images with full print release • prints and products available for ordering through Studio Eleven
••••••••••••••••••••••••••••••••••••
Basic General Session - $175 • 1 outfit • 25-30 edited proofs • all prints and products available for order through Studio Eleven
Deluxe General Session - $285 • 1 outfit • 30-40 edited proofs • lo-resolution digital files of all edited images with limited print release • high quality prints and products available to order through Studio Eleven
Platinum General Session - $525 • 2 outfits • 40-50 edited proofs • hi-resolution digital files of all edited images with full print release • high quality prints and products available to order through Studio Eleven
Add an outfit change - $50
*Prices for up to 6 people • extra charges may apply for over 6 people in a shoot • prices for indoor or outdoor sessions in the Studio Eleven shooting area • travel fees may apply to areas outside the shooting area
••••••••••••••••••••••••••••••••••••
Child's Birthday Session
Basic Birthday Session - $200 • 2 outfits • all prints and products available for order through Studio Eleven
Deluxe Birthday Session - $350 • 2 outfits • lo-resolution digital files of all edited images with limited print release • high quality prints and products available to order through Studio Eleven
Platinum Birthday Session - $475 • 3 outfits • hi-resolution digital files of all edited images with full print release • high quality prints and products available to order through Studio Eleven
*We do not provide cakes for photo shoots but, do encourage our clients to bring them, along with any other props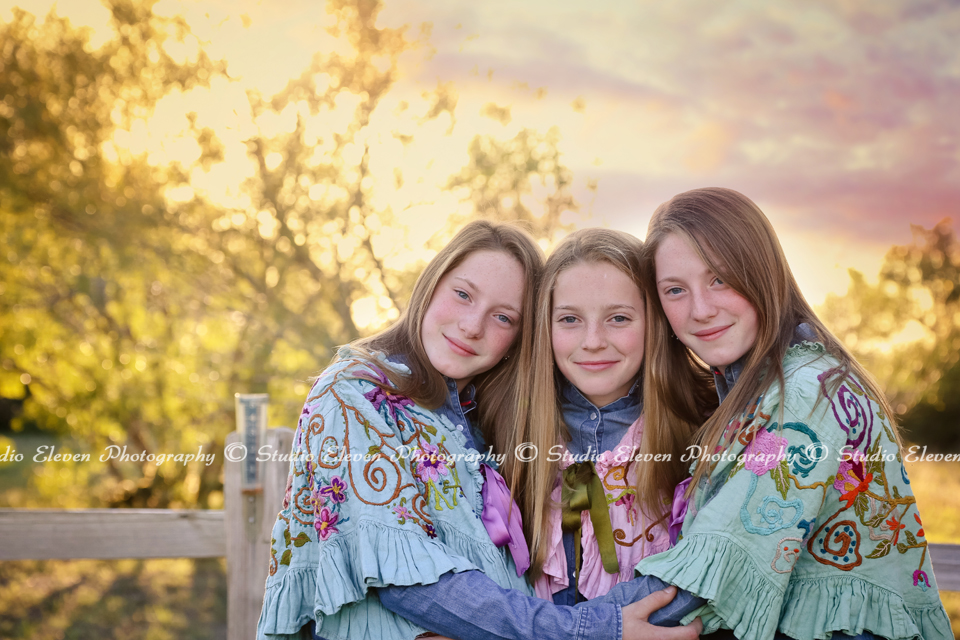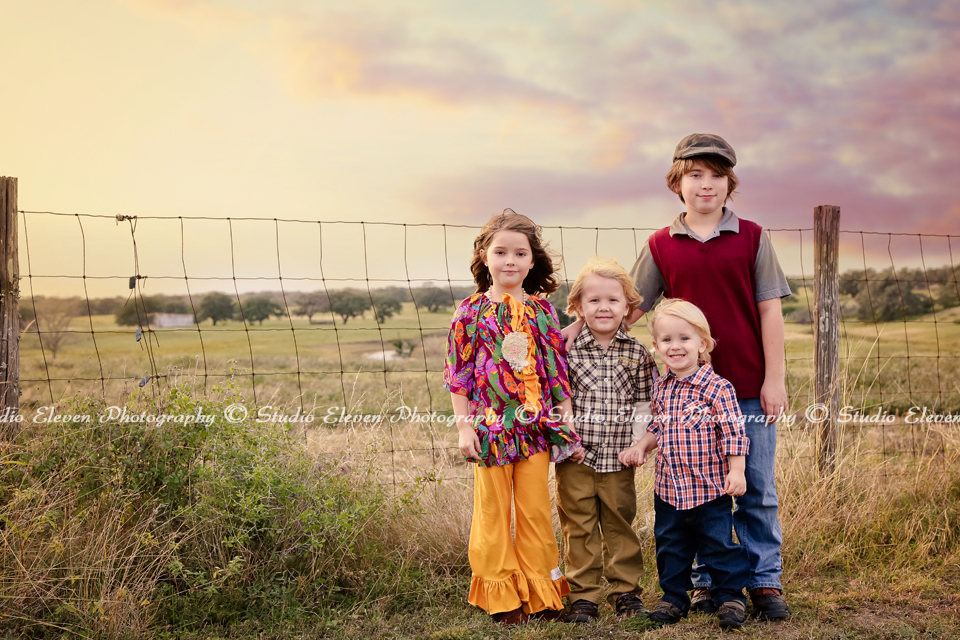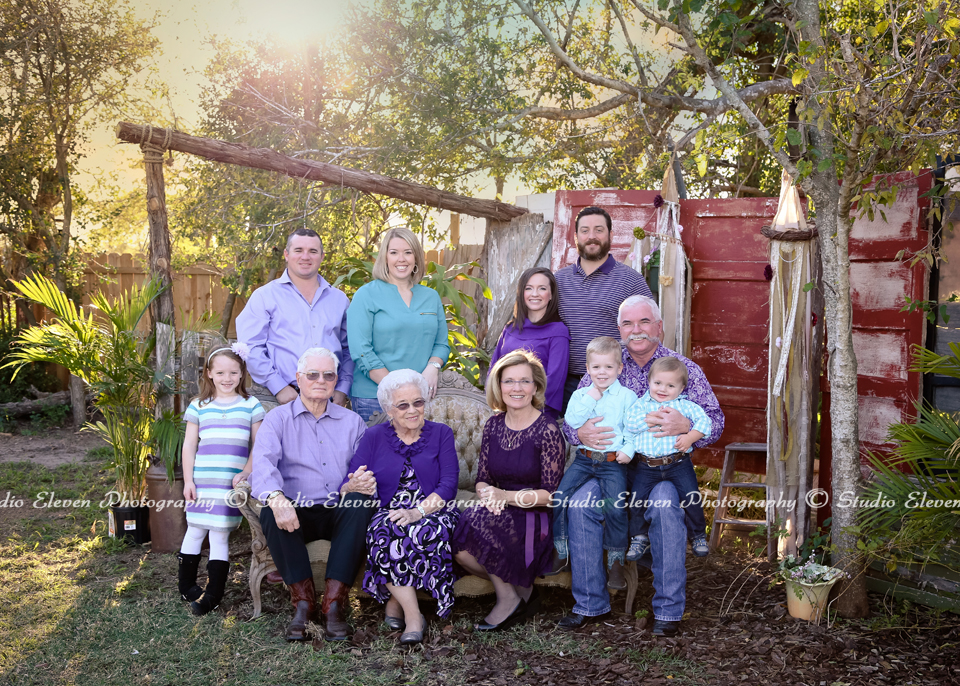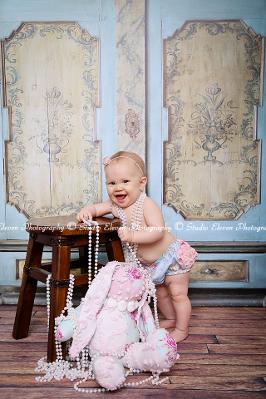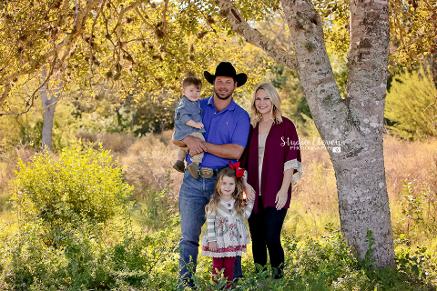 Why aren't any prints included in the sitting fee price? -- Session fees include the photographer's time, talent, editing of all images, and a password protected online viewing gallery. A lot of time goes into each session. Our job doesn't stop once the camera lens cap is put back on. We take great care in choosing your best images, editing them in our style and setting up your online gallery. Unless specified, prints are not included in the session fee. We've also taken great care to research and find an amazing professional printer that we use in order to offer high quality professional prints and products at low prices. Should you purchase a digital file option, we'll give you guidance on getting the best out of your printing options.

What's an edited proof? -- These are the final edited images from your photo shoot. You'll be able to view these images in person and/or online and choose which products you'd like to purchase. Actual digital files with print release are only given with Deluxe and Platinum package purchases.
What's the difference between lo-resolution and hi-resolution?
Lo-resolution files are smaller file sizes and your print release is limited to small prints (5x7, 4x6, wallets, etc.). These files will not work for custom products like cards, albums, canvases, magnets, ornaments, cell phone cases, clothing, slideshows, etc.
Hi-resolution files are the full size files that we work with. The print release is not limited to any sizes or products.
*Prices and details subject to change
Sessions generally take anywhere from 20 minutes to 2 hours depending on number of people in session and outfit changes.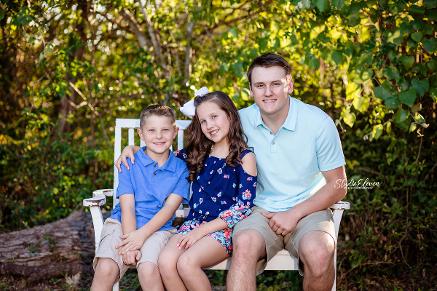 For locations outside the Skidmore/Beeville areas, travel fees apply. Please contact us with any questions or special requests. We are always happy to customize a package for you and are flexible to your needs.
Studio Eleven Photography
114 S. 7th Street • Skidmore, Texas 78389
361-354-3886
All images are copyright protected. Image use is subject to the issuance and payment of a copyright agreement. No form of reproduction, including copying or saving of digital image files, or the alteration or manipulation of said image files, is authorized unless accompanied by a written contract issued by Studio Eleven Photography.

You may not distribute, copy, publish or use the images or any part of the images in any way without permission from Studio Eleven Photography. You may not alter, manipulate, crop, change or edit any part of an image without consent.

© Copyright for all images remains with Studio Eleven Photography - a South Texas Photographer