With package options, location options, and several ways to book, this is the beginning of your one of a kind photo experience with Studio Eleven
We love celebrating the birthday milestones of your adorable children! Whether it's a Cake Smash session for a one year old, or an older child, we'll capture them just as they are in this moment in time!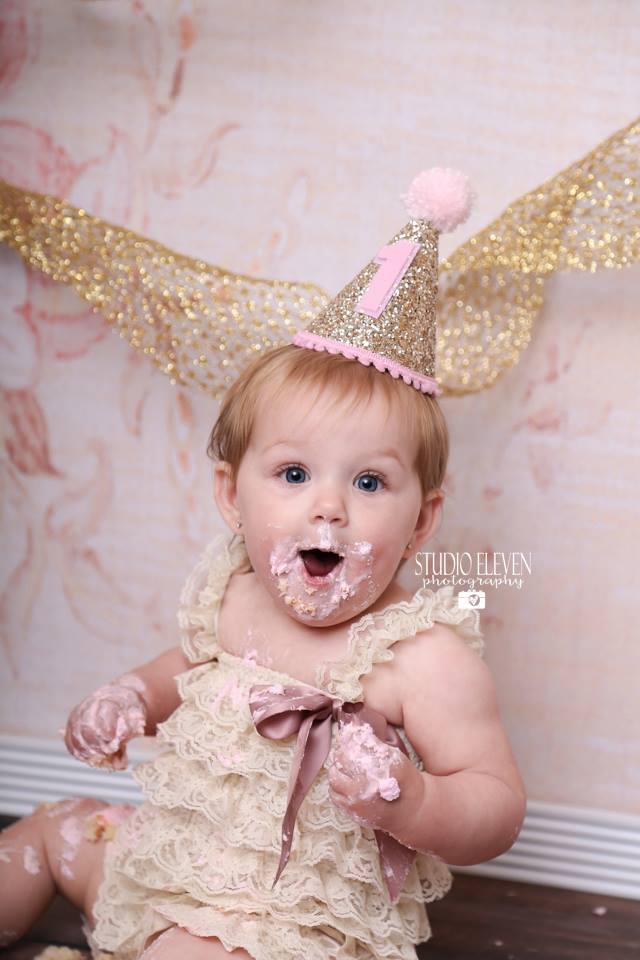 Child Birthday Session Options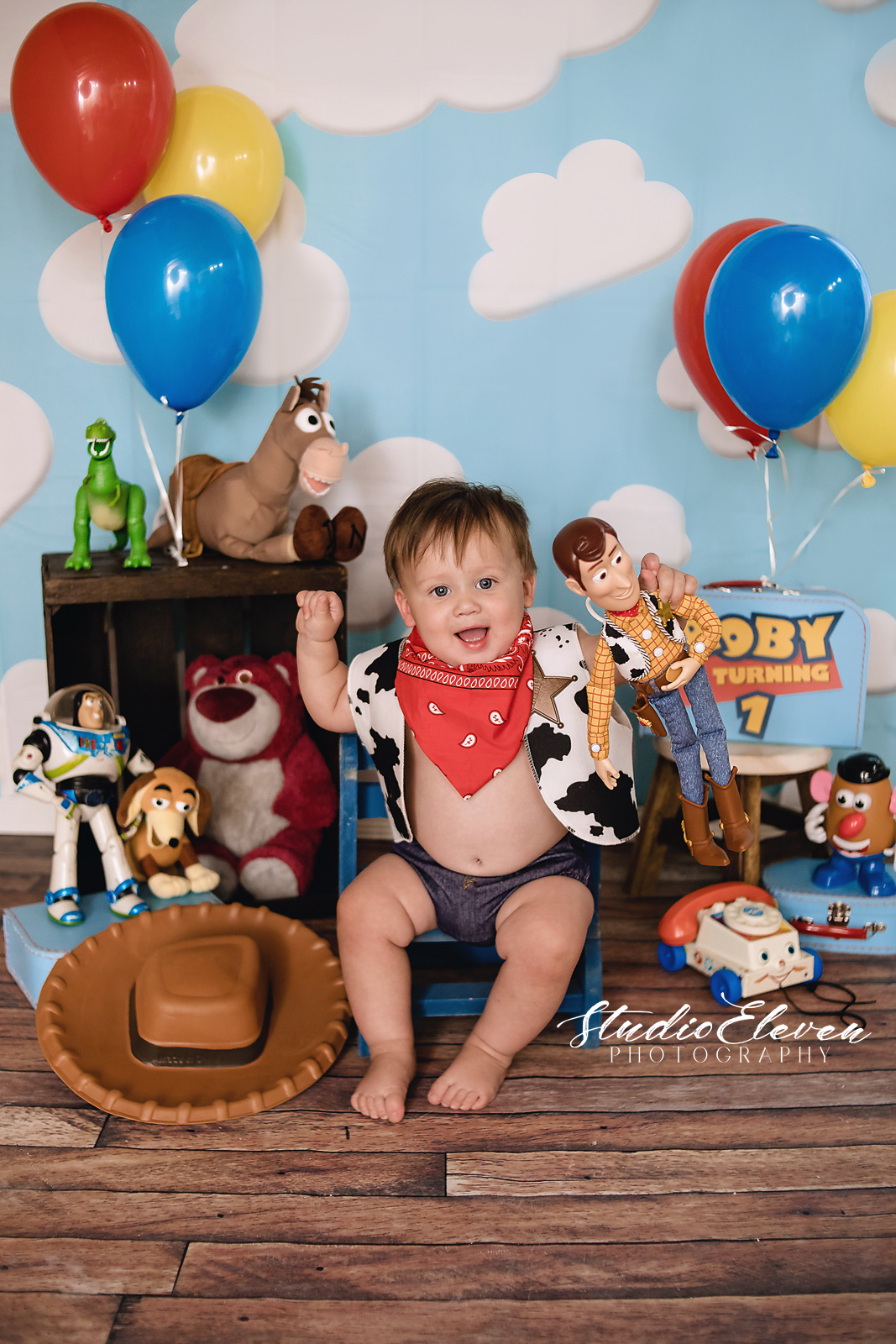 **We do not provide the cake for cake smash sessions
WHERE? Birthday Sessions are generally shot in or near our studio in Skidmore. Other locations are available and we travel anywhere. Off site locations may require a travel fee.
We have and provide many props for birthday sessions. If you'd like a themed shoot please let us know so we can plan it out perfectly with you!
WHAT'S THE DIFFERENCE BETWEEN BASIC, DELUXE, AND PLATINUM?
• WITH THE BASIC PACKAGES YOU'LL VIEW YOUR EDITED PROOFS AND PLACE ALL PRINT ORDERS THROUGH US. NO DOWNLOADS.
• WITH A DELUXE PACKAGE, YOU DOWNLOAD YOUR IMAGES AT LO-RESOLUTION AND CAN PRINT THEM ON YOUR OWN UP TO A 5X7.
• WITH A PLATINUM PACKAGE YOU'LL DOWNLOAD YOUR IMAGES AT HI-RESOLUTION AND GET FULL PRINT RELEASE TO PRINT THEM AT ANY SIZE.
ALL PACKAGES COME WITH AN ONLINE GALLERY AND OPTION TO ORDER HIGH QUALITY PRINTS, ALBUMS, INVITATIONS, ETC. THROUGH US.

Platinum Birthday Session $525
Our most popular package! This option includes 3 outfits which means more variety and more final edited images! you'll receive an online gallery where you can view all of your edited images (30-40 images) and place orders for prints online. You'll also be able to download your images from your gallery. The downloaded images are hi-resolution and have full print release. The images are full size and will print at any size, as well as specialty products. We also give you access to order prints through the print company we use. This is the perfect package for someone who highly values their photos, wants beautiful wall art, wants to archive their own images and have the option to print anywhere. CLICK HERE TO BOOK
Deluxe Birthday Session $400
This option includes 2 outfits. With this package you'll receive an online gallery where you can view all of your edited images (20-30 images)and place orders for prints online. You'll also be able to download your images from your gallery. The downloaded images are lo-resolution and have limited print release. The images are greatly reduced in size and will print only up to a 5x7. All other print ordering is done through Studio Eleven, either in our studio or online. This is a great package for those who really want to be able to have all of their images on their computer or device for social media and digital sharing but, wants to order their large prints through Studio Eleven. CLICK HERE TO BOOK
Basic Birthday Session $275
This package includes 2 outfits. Our basic session option includes an online gallery where you can view all of your edited images (15-25 images)and place orders for prints online. We also always offer the option of coming in to the studio for your ordering.
There are no digital files included in the Basic option. For the client who isn't interested in digitals, and instead only wants stunning wall art and gift prints, this package is ideal.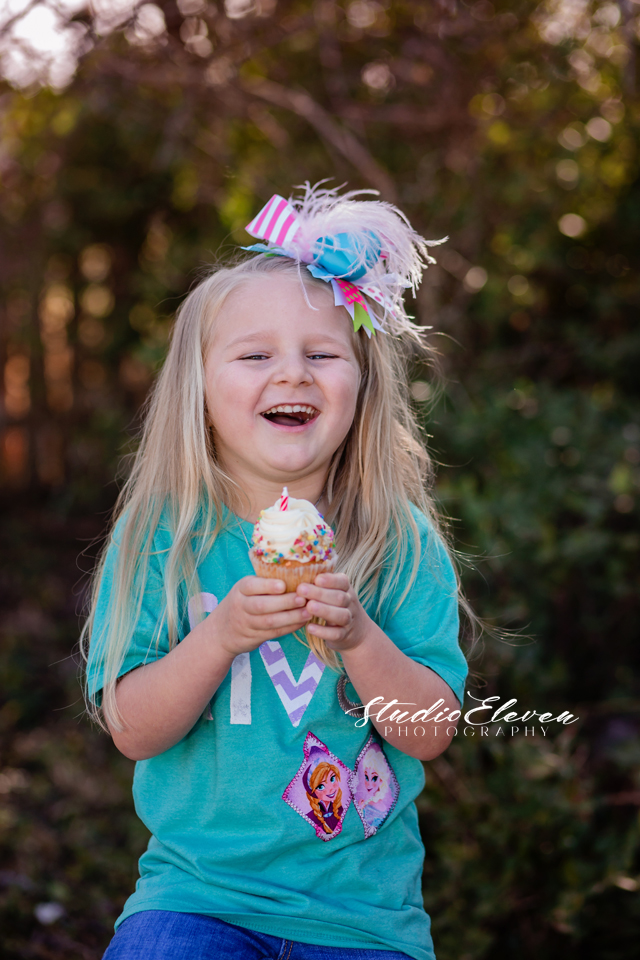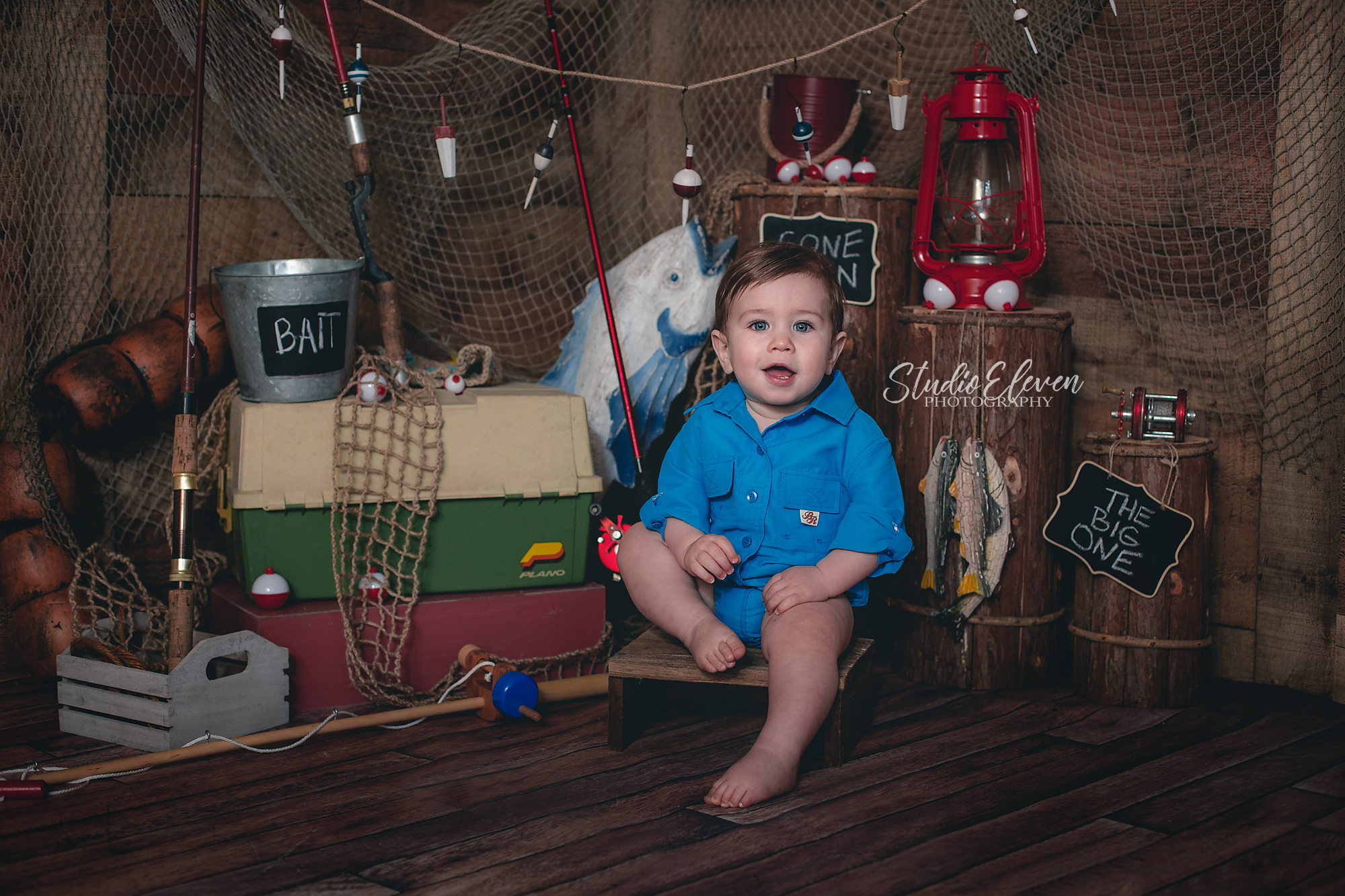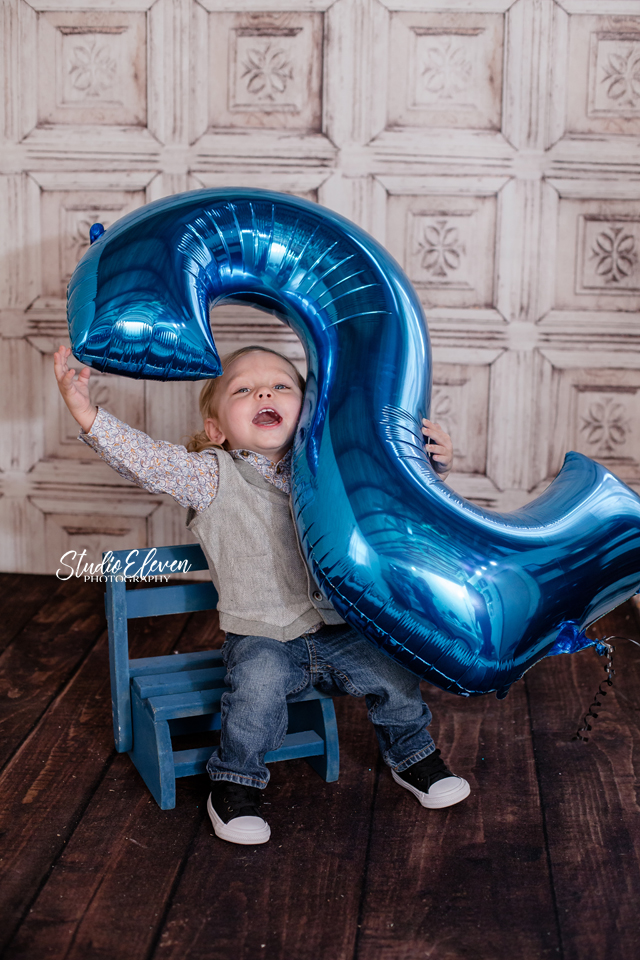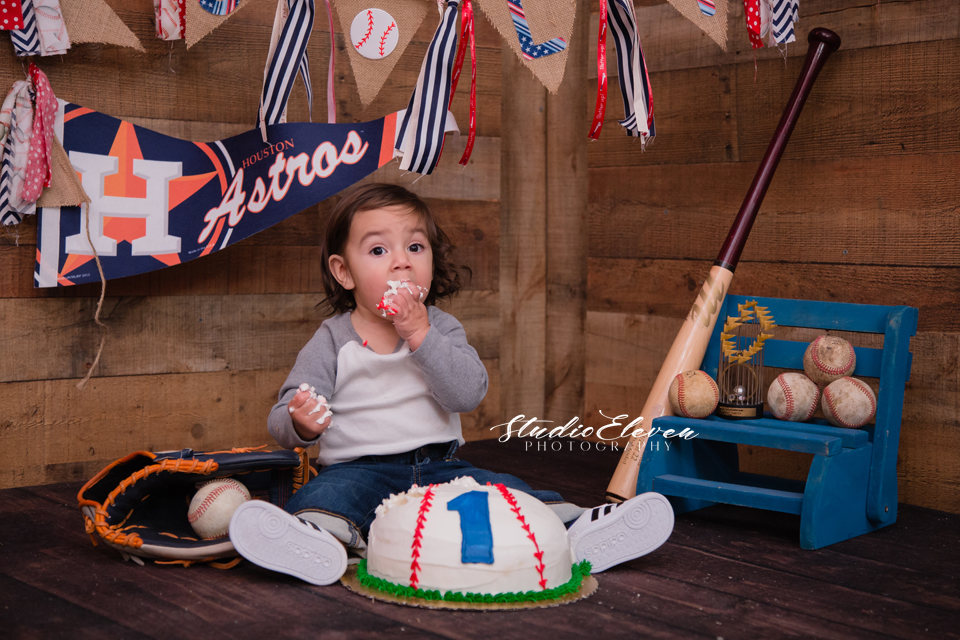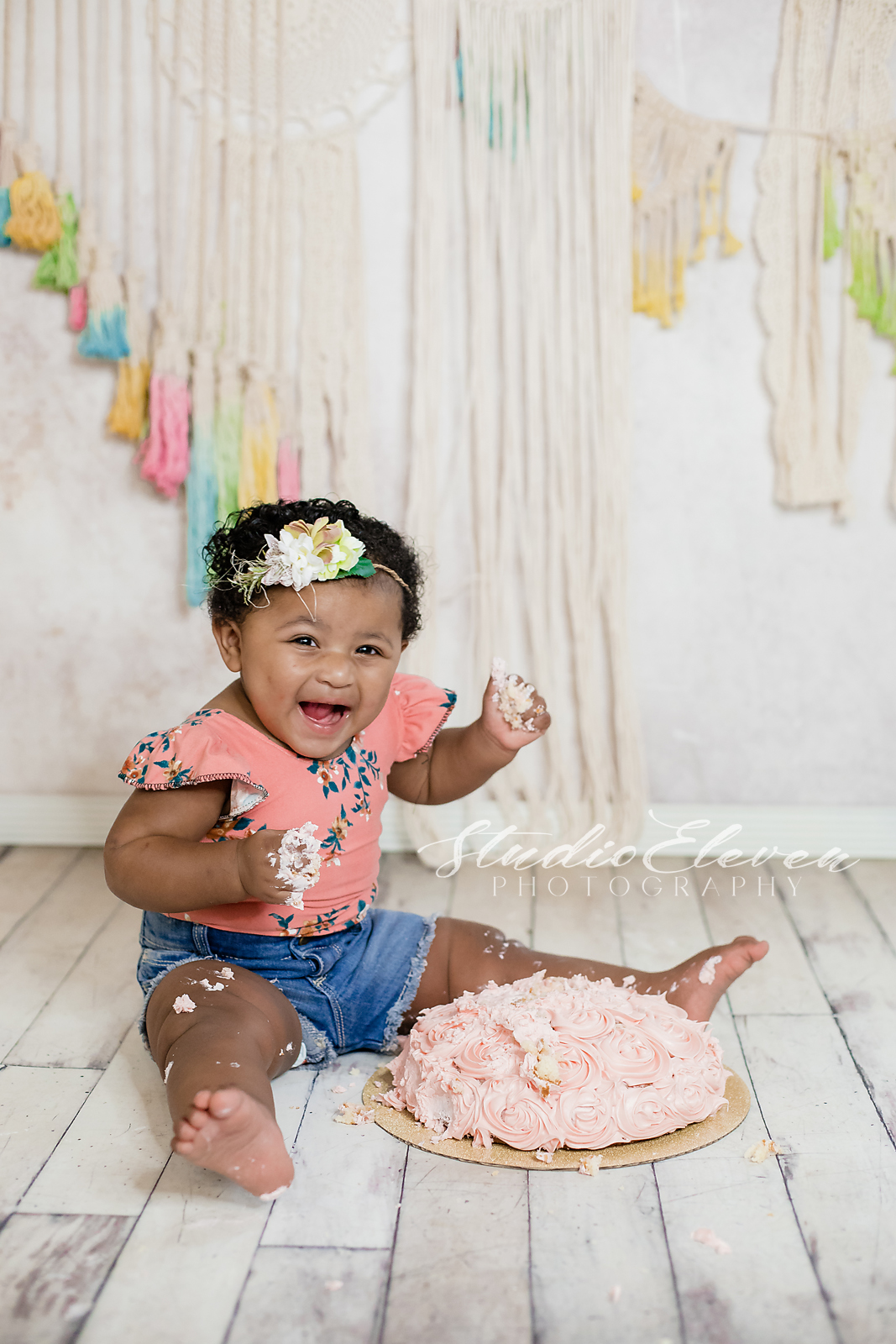 Sometimes we get asked...
Why aren't any prints included in the sitting fee price? --Session fees include the photographer's time, talent, editing of all images, and a password protected online viewing gallery. A lot of time goes into each session. Our job doesn't stop once the camera lens cap is put back on. We take great care in choosing your best images, editing them in our style and setting up your online gallery. Unless specified, prints are not included in the session fee. We've also taken great care to research and find an amazing professional printer that we use in order to offer high quality professional prints and products at low prices. Should you purchase a digital file option, we'll give you guidance on getting the best out of your printing options.

What's an edited proof? -- These are the final edited images from your photo shoot. You'll be able to view these images in person and/or online and choose which products you'd like to purchase. Actual digital files with print release are only given with Deluxe and Platinum package purchases.

What's the difference between lo-resolution and hi-resolution?
Lo-resolution files are smaller file sizes and your print release is limited to small prints (5x7, 4x6, wallets, etc.). These files will not work for custom products like cards, albums, canvases, magnets, ornaments, cell phone cases, clothing, slideshows, etc.
Hi-resolution files are the full size files that we work with. The print release is not limited to any sizes or products.

*Prices and details subject to change
Studio Eleven Photography
124 E. Main Street • Skidmore, Texas 78389
361-354-3886
All images are copyright protected. Image use is subject to the issuance and payment of a copyright agreement. No form of reproduction, including copying or saving of digital image files, or the alteration or manipulation of said image files, is authorized unless accompanied by a written contract issued by Studio Eleven Photography.
You may not distribute, copy, publish or use the images or any part of the images in any way without permission from Studio Eleven Photography. You may not alter, manipulate, crop, change or edit any part of an image without consent.
© Copyright for all images remains with Studio Eleven Photography - a South Texas Photographer
Beeville Photographer, Corpus Christi Photographer, San Antonio Photographer, Child birthday photographer, cake smash photography, birthday photography