We have the immense pleasure of working with the most amazing clients. From babies to families to the beautiful weddings we photograph, we love what we do and who we get to do it for.
Here's what some of our clients have to say about us....
The bridal session with Studio Eleven was simply amazing. I could not have planned for a more dreamy, magical, bohemian inspired backdrop for us to use. Robin chose her family's farm for us to shoot the bridal session. There were peacocks walking about aimlessly, ducks swimming in the cutest pond, little colorful fat chickens in a coop, a beautiful white horse, the most adorable garden shed with stained glass that had vintage written all over it, a gorgeous leisurely flowing river and breathtaking wildflowers and nature that went on and on. What more could you ask for? Robin has the most creative mind, every pose and backdrop she put me in turned into the most amazing pictures. I honestly think we are soul sisters, she completely understands what I am thinking and these pictures are honestly what I dreamed they would be. ---D. Easley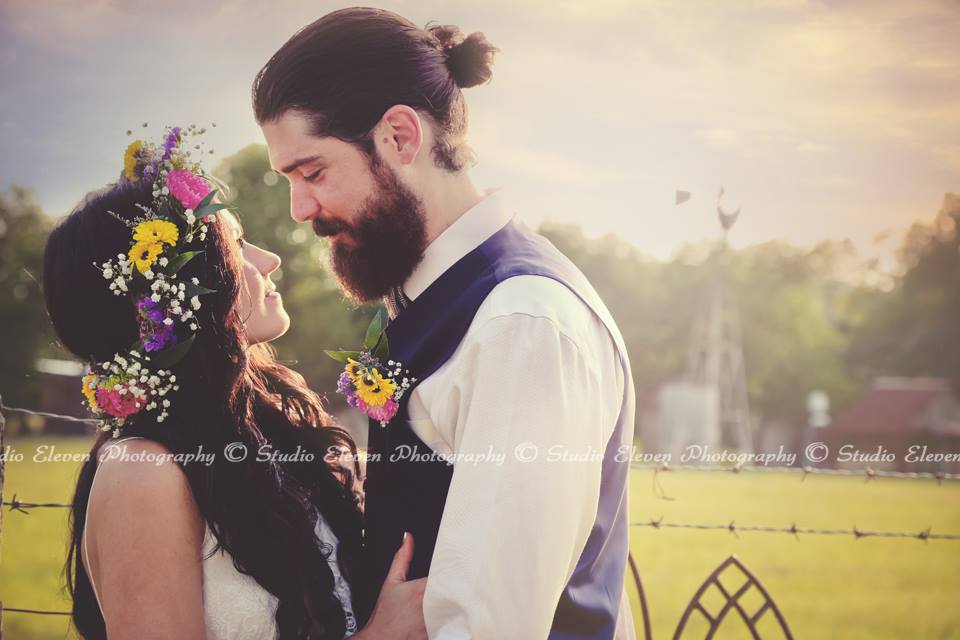 Robin, you and that sweet hubby of yours were a blessing to us! No one could have captured our special day like you two. Hugs and kisses to you both!
--- S. McCain
Studio Eleven Photography is one of the best decisions I made for my wedding! We did the complete package engagement/bridals/wedding, which each session was amazing! The time, care and excitement Robin puts in makes you truly feel special and well taken care of! I was lucky enough on my wedding day to have Robin and her husband shooting and we had a blast! Not to mention ended up with amazing pictures! We are going to be celebrating three years soon and I continue to purchase prints and fall in love with all the pictures every time I look at them! I am truly glad I chose Studio Eleven and I know I will use her in the future!!! Thank you Robin for your amazing work and making my wedding even better!
---J. Thiele
I LOVE them all, thank you!!! I am so happy we choose you to capture such a special time, as I sit here and look at them I have tears of joy. We truly enjoyed our time with you and love the finished product.
--- A. Sanchez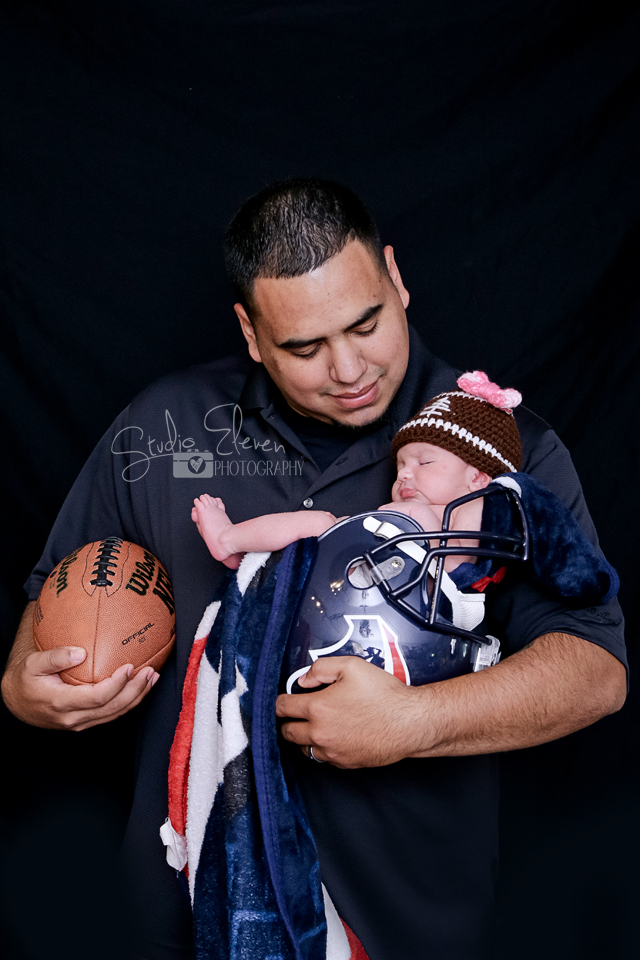 Words cannot express how grateful I am for Robin and Studio Eleven. Watching Robin hold and love on my newborn literally brought me to tears. She has a way to ease your anxiety and calm babies to get the most incredible magazine worthy pictures. I don't know how she does it but I'm glad she does and lucky to have such a wonderful photographer in our area.
---M. Johnson
You know, people tell me all the time "I don't know how you can teach 5 year olds". But, I watched Robin do her magic and she was so patient and used all her tricks to get him 'just right'. I don't know how she does it, but she does AND she does it great!
---J. Chambers (mother of a newborn after her session)
"Words can not express how grateful I am to have Studio Eleven in my family's life. They have managed to preserve so many precious moments for us. Robin always reads my mind when it comes to every detail, from location and posing, to props and editing. I feel extremely lucky that we have such a skilled, knowledgeable, FUN photography business in our area. As soon as my family leaves one session, we are already looking forward to our next one! Much love and gratitude to Studio Eleven!"
----G. Gillespie
"When I found out I was going to become a mother for the first time I was beyond thrilled. I had been waiting my whole life to become a mother. I wanted to make sure and capture as much of my daughter's life through pictures as I could in her first year of life. The Christmas before I had my daughter, my parents gave me the Studio Eleven "Watch Me Grow" package as a gift. It has almost been a year and I have so many wonderful pictures of my baby. I have never had more compliments on pictures as I have had of the pictures Studio Eleven has taken. Robin makes getting my daughter's pictures taken such a pleasure. My daughter has grown to love Robin as much as we do! She is the nicest and easiest person to work with. I am not the most creative person so I suggest a simple idea and she makes beautiful, timeless pictures with the outfits and props I bring. Her talent amazes me every time we go for a session. I will forever cherish the pictures I have of my daughter. I would recommend Studio Eleven Photography to anyone. I have never had a better experience with a photographer and will use them for years to come!"
-----M. Threadgill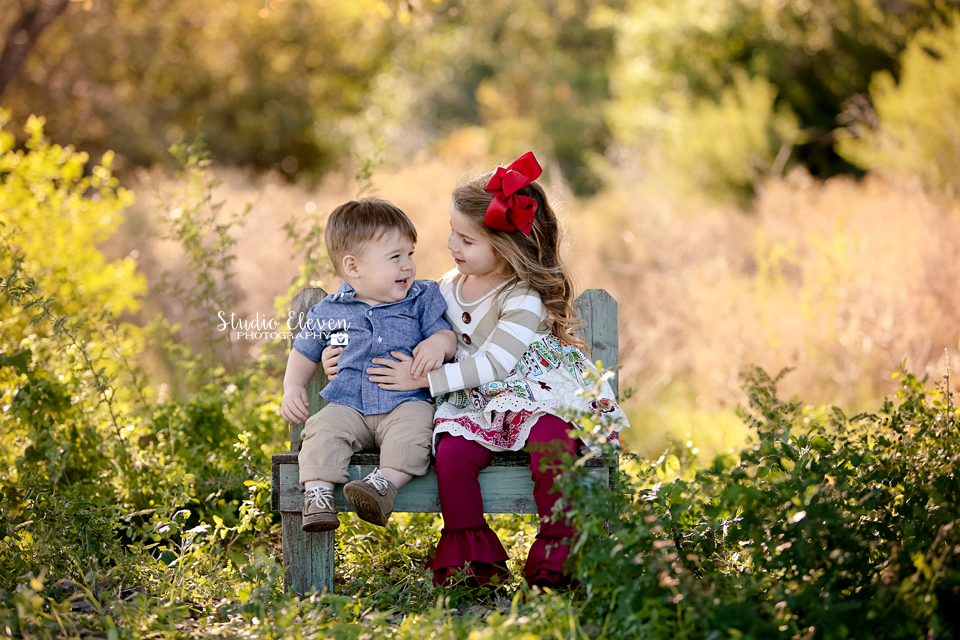 "Out of all the decisions my husband & I made in preparation for the birth of our son, Robin was by far the best! She is amazing! Her work speaks for itself…she's professional, responsive, and oh-so creative with a camera. We were very fortunate to work with Robin throughout the year. The "Watch Me Grow" pictures are great and the sessions were a blast! She is so clever and makes her clients feel very comfortable…even when your son is a little camera shy! All of our photographs turned out stunning. As a parent, I could not be happier with her work. She not only took great photographs, but also beautifully captured our son's first year of life & once-in-a-lifetime moments."
R. Thompson
"What can I say about Studio Eleven that hasn't already been said? The rustic essence of each of Robin's photos is what captured my attention. I was so beyond impressed with our family session that I booked another shortly after, and would be there once a week if my schedule allowed it! Robin's ability to capture the perfect lighting, facial expression, and emotion gifts you with memories to last a lifetime. Studio Eleven will be my photography headquarters for years to come!"
R. Levick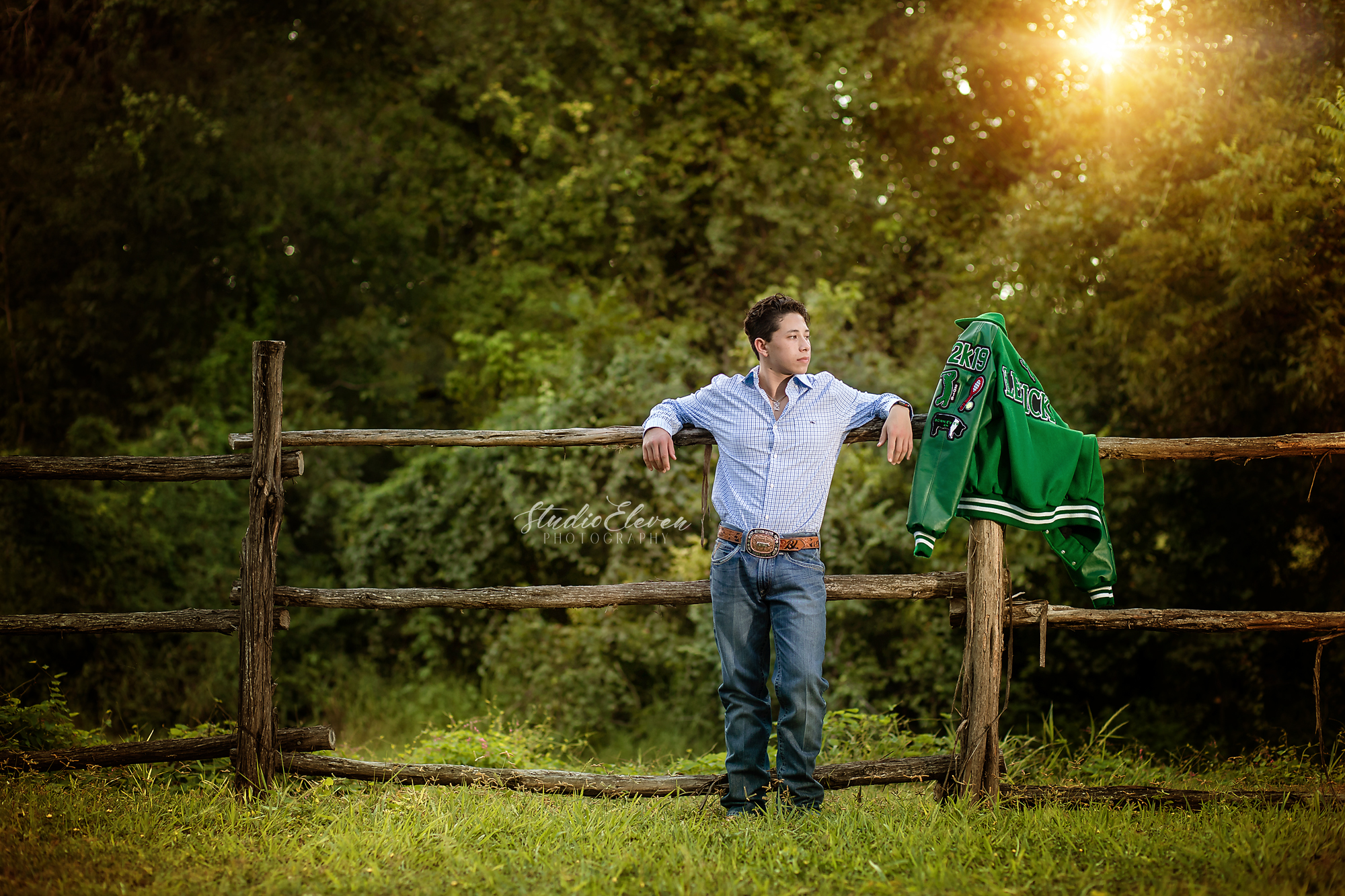 A year ago I had the pleasure of seeing Studio Eleven in action at a wedding of a co-worker's son and was very impressed with their creative style and uniqueness of presenting a couple to the world for their friends and family. After seeing a family session on FB of some dear friends I knew they were making a mark on South Texas and was eager to use them for a Senior session . Well two sessions down now, I couldn't be more pleased . They work almost effortlessly with creativity and enthusiasm to capture the personality and style of their clients while at the same time being affordable. I appreciate the one-on-one treatment you get from them during booking, ordering and the fact that they are eager to help create and put packages together for those of us who need help. Now with a college graduation session in the planning, we can't wait to see what' in store come January. Keep up the AWESOME work Robin and Jody....you guys are great!!!!!
---- J. Hardwick
You definitely are special and have a tremendous talent that far exceeds most! All of us who have had the joy of seeing you do what you do are truly blessed forever with wonderful memories in photos! Looking forward to working with you many more times in the future!
C. Moore
I have done many various shoots with Studio Eleven and they have all turned out amazing and have been lots of fun! Robin is wonderful to work with and very catering to your wants. Her sessions and photo prints are very reasonable and the quality of her work is excellent! I have many photos and great memories that I will cherish forever!
----J. Hennig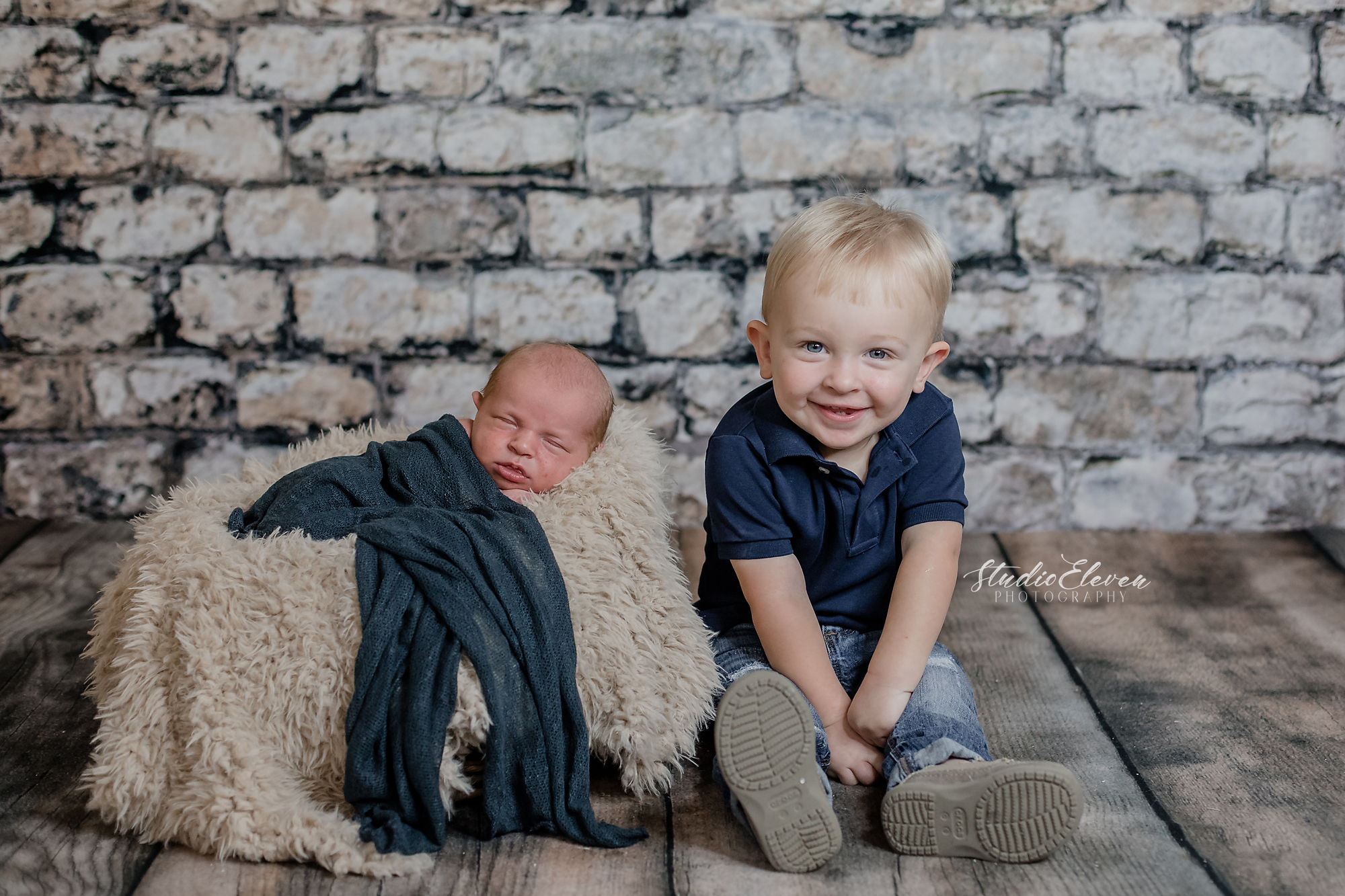 Are you a past client with a testimonial for us? We'd love to hear from you! Fill out the following form to share your thoughts with us...