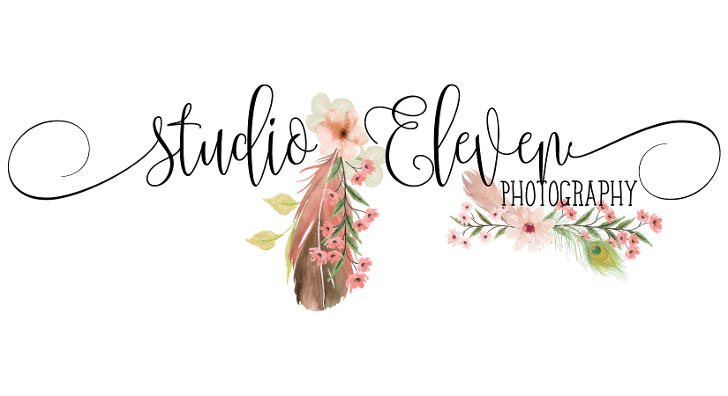 Unique Photography | Amazing Experiences
At Studio Eleven you'll find rich colors that will leave you reminiscent of cool fall days and warm summer nights. The vintage feel in much of our work is subtle enough for the modern times while still being a driving force behind our style. Rustic, country settings are our specialty but, the scope of our art reaches far beyond one look. Whether you want a dreamy outdoor shoot or a timeless studio session, Studio Eleven can provide you with the images and experience you'll cherish.
What you can expect....
Sessions generally move pretty fast paced. They are upbeat, fun and completely painless! We'll pose you, coach you and encourage you while capturing beautiful images that you'll cherish for the rest of your life. Our goal is to make photo shoots as quick and painless as possible. We know that little ones (and husbands!) don't necessarily want to be in front of the camera for very long so you won't find two hour long photo shoots here when dealing with little ones. We'll usually prepare you upfront so you'll know how long we expect the shoot to last but, remember that we're flexible and if a little one needs a break or we need to find a new area to photograph, we roll with all the punches to help you get those amazing images you're wanting!

What you should wear....
It definitely depends on personal preference but, we can certainly tell you what we think! Our number one suggestion is, unless you are a bride, don't wear white! Gone are the days of the whole family in white shirts and khaki pants. Mix it up, add some color, rock some patterns and have some fun! The best way to dress a family is coordinating but, not matchy matchy. Choose a color scheme and use that scheme in everyone's outfit. We also suggest that, especially when there is a little girl in the photos, you choose one outfit and coordinate everyone else to that one outfit. Remember, accessories are key! Jewelry, hats, scarves, jackets, sunglasses, and other accessories are always encouraged. Seniors especially are very highly encouraged to bring tons of accessories! If you prefer the monochromatic look for your family then we suggest one color top on everyone or black tops, instead of white.

Keep in mind that we don't refund due to hair, makeup or clothing disappointments. Take care in preparing for your photo shoot.
For great examples of what to wear, check out our photo galleries here and on our Facebook page.


Where should we shoot......
Again, it's up to you. We shoot on-location sessions in the Skidmore area and at our studio in Skidmore. The travel fee for outside of that area depends on where the session is and the type of session.

When should you schedule your session.....
You'll want to keep in mind that we generally book up to 3 months in advance. If you require a weekend, those can fill up 6 months in advance. We shoot every day of the week and generally well into the evening hours. Trust us on the times. We know the best lighting for every situation!
With children you'll want to try and schedule when they are at their best. Which means, if the time we suggest is during their normal nap time, we'll want to choose a different time! Feel free to bring snacks, toys or anything that will keep your little one happy during their session. We work very quickly so as not to lose the interest of the little ones and are very patient even with the biggest tantrums!

For newborn sessions, it's important to photograph within the first 10 days. After that time, the newborn poses get harder to achieve.
**For all children: We ask that you not schedule shots on the same day as photo sessions, preferable not the same week as photo sessions and please allow us to reschedule if your little one isn't feeling well.


For maternity sessions, the best time to schedule is during the 31st to 36th week.


What happens after the session....
Session editing takes 2-3 weeks. At that point, you'll get an email with your personal proof site log-in information. You'll be able to see your proofs and order prints, as well as email invite your friends and family to do the same. Print shipping generally takes about a week and is shipped directly to you.
Am I allowed to pick the pictures I want edited or how I want them edited?
In short, no. Studio Eleven retains artistic rights to which images are chosen and how they are edited. If there are specific styles you are looking for, please tell us before the session begins so that we may keep it in mind.
Are the prices going to change....
They might. Our prices are always subject to change and meet the ever changing industry demands. When our prices change we try very hard to not change them drastically. Keep in mind that if you get a quote, it is good for that day. The only way to guarantee pricing is to schedule a session, sign a wedding contract or make a deposit.
Why can't I see the original images?
The editing process is part of our overall creative process. Unedited images do not fully represent the work that we do. An unedited image may look entirely different than the completed product. As artists, we have developed processes in which we choose the images and how we edit them. We retain the artistic rights to which images are chosen and how they are edited.
If you have any other questions, please contact us by email or phone. 361-354-3886
All images are copyright protected. Image use is subject to the issuance and payment of an image use licensing agreement. No form of reproduction, including copying or saving of digital image files, or the alteration or manipulation of said image files, is authorized unless accompanied by a written sales agreement issued by Studio Eleven Photography.

Studio Eleven Photography retains ultimate rights to all images and editing processes and may use any and all images for advertising purposes.

You may not distribute, copy, publish or use the images or any part of the images in any way without permission from Studio Eleven Photography. You may not alter, manipulate, crop, change or edit any part of an image without consent.

© Copyright for all images remains with Studio Eleven Photography a south Texas photographer


Studio Eleven Photography
114 S. 7th Street
Skidmore, Texas 78389
361-354-3886